tuotekatsaus
J23 Series Mechanical Power Press 10T to 80 ton power press machine for metal hole punching
1. J23 series Open Eccentric Presses is a general-purpose presses, suitable for forming, blanking, punching, bending and other cold stamping process.
2. C-frame Casting fuselage,maximum rigidity and minimum deflection for accurate parts and long tool life. body can be tilted, , high rigidity and less deformation Compact. Thick plates and large columns provide you with the stable platform you need for your demanding application.
3. The Machine use Rigid rotated bond clutch rigid and well supported. The clutch gives continuous strokes for mass production.
4. Crank shaft is made of special alloy steel machined to close accuracy and fitted in bronze bushes for smooth working, longer life & accuracy.
5. Properly sized flywheel, is made of high grade cast iron, for storing and releasing adequate energy for the pressing
operations, and properly balanced for smooth running.
6. Gear are of steel cast or fabricated. Gear teeth are generated by precision hobbing machine.
7. Protective fence and the safety interlock to ensure the operation safety. Have a movable single-hand pedal switch,easy to operate.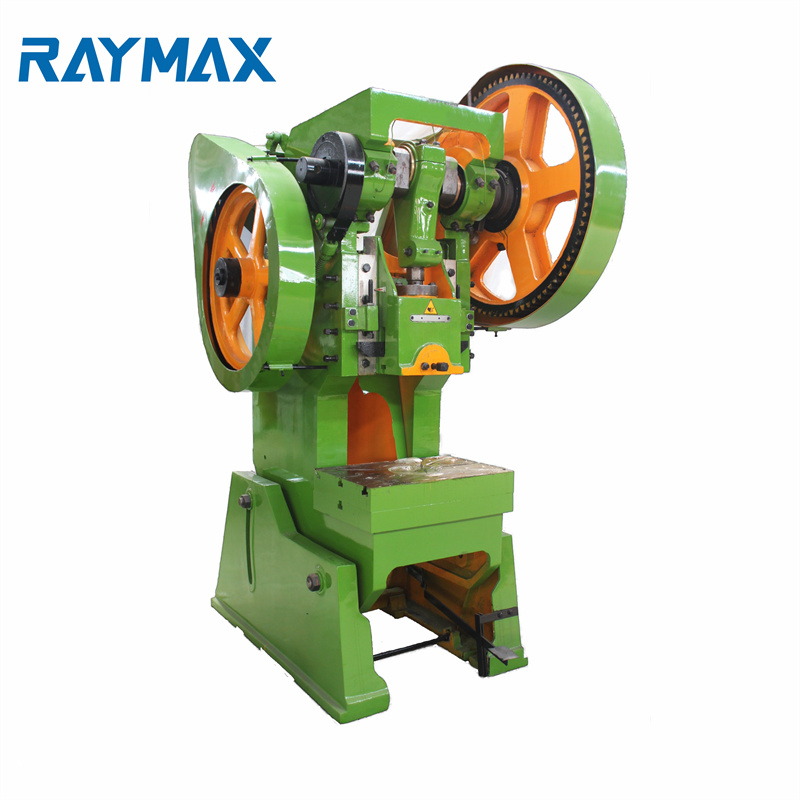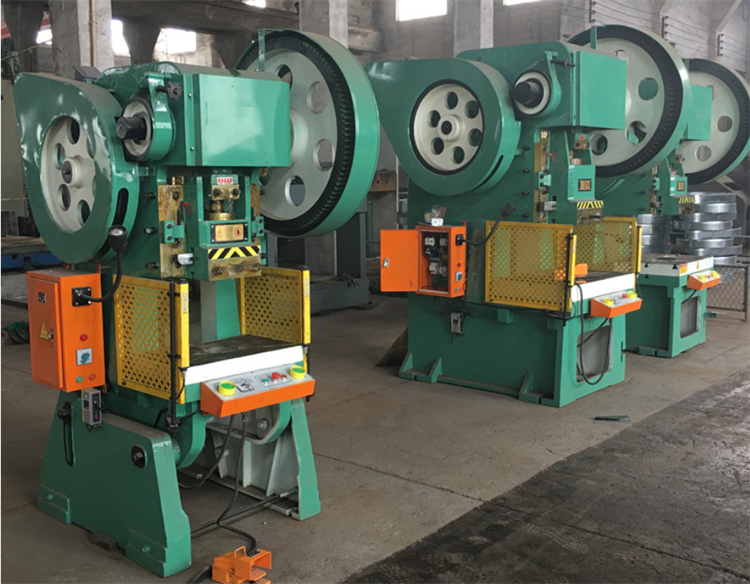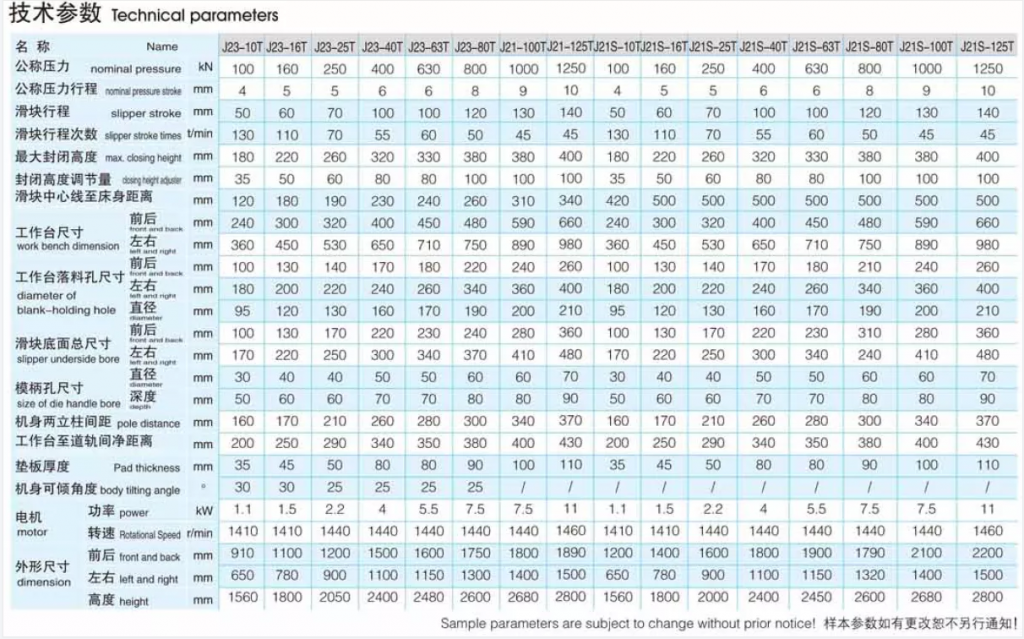 Yksityiskohdat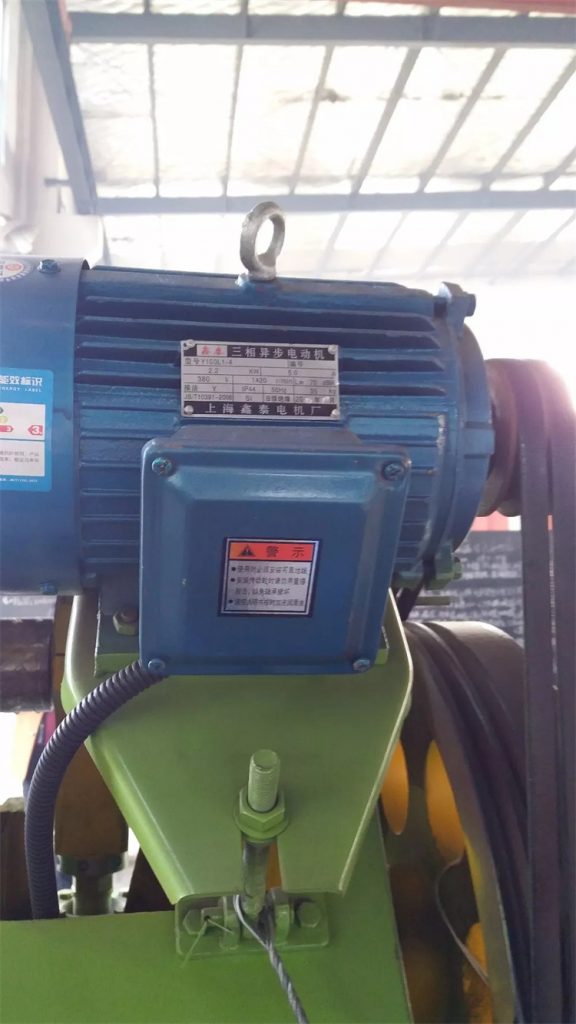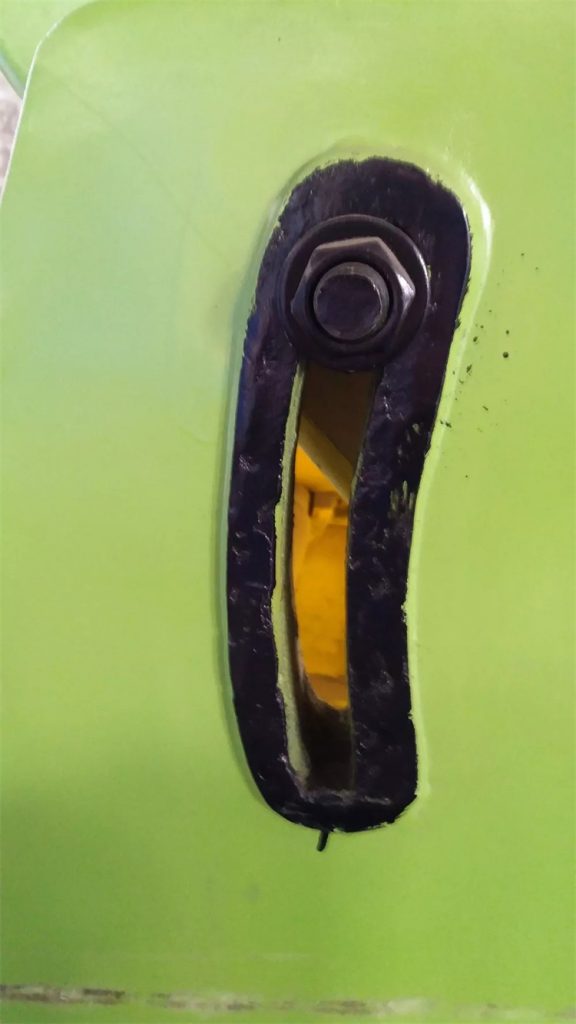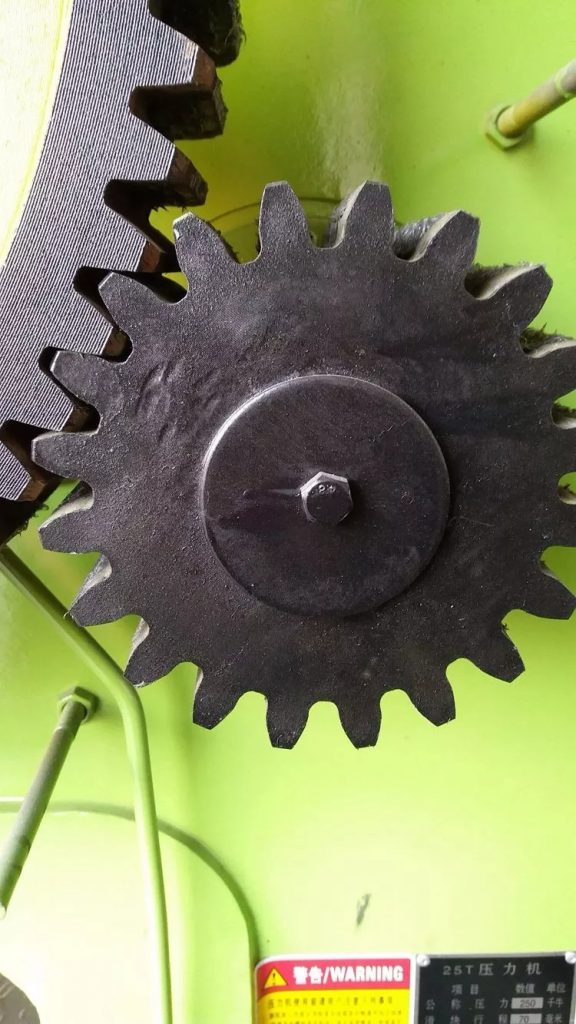 Motor                             Machine regulating screw                      Pinion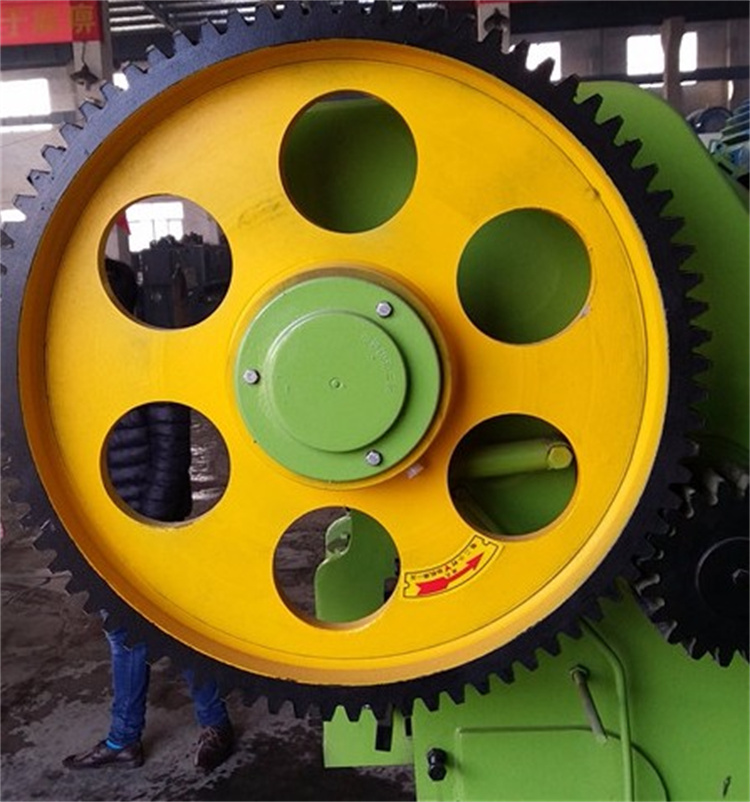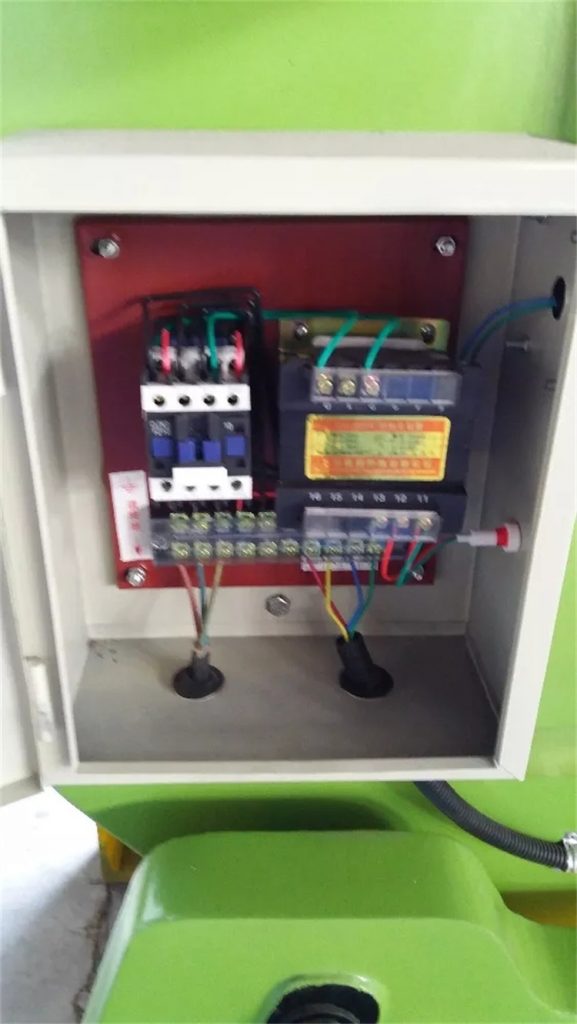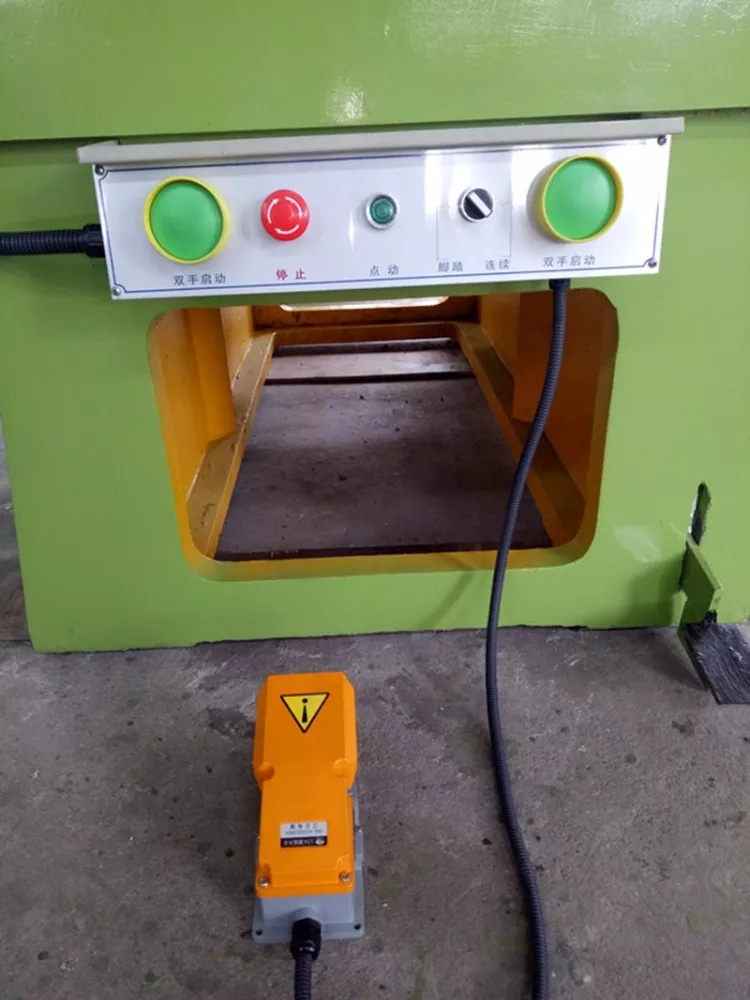 Pulley                                     Electrical box                                  Switch