The Machine of Whole Structure and Characteristics:
1.C-Type Teräshitsattu runko, suuri jäykkyys ja vähemmän muodonmuutoksia Kompakti, leveä runkokehys eliminoi tärinän ideoiden ja koneen käyttöiän parantamiseksi.
2. Jäykkä rakenne takaa tarkan muottiliitoksen, kuusisivuiset pitkät suorakaiteen muotoiset liukuohjaimet, joilla on suuri liikkuvuus ja suuri tarkkuus, mikä pidentää muotin käyttöikää.
3.Highly kehittyneet, jäykästi tuetut vaihteet, toimivat öljykylvyssä ilman melua säästää tilaa, vähentää, akselin taipuma, lisää vaihteiston käyttöikää.
4.Suuri tarkkuus, korkea hyötysuhde, yksinkertainen ja kätevä käyttö, hyvä suorituskyky, edullinen hinta ja paras palvelu.
Transmission control and brake systems: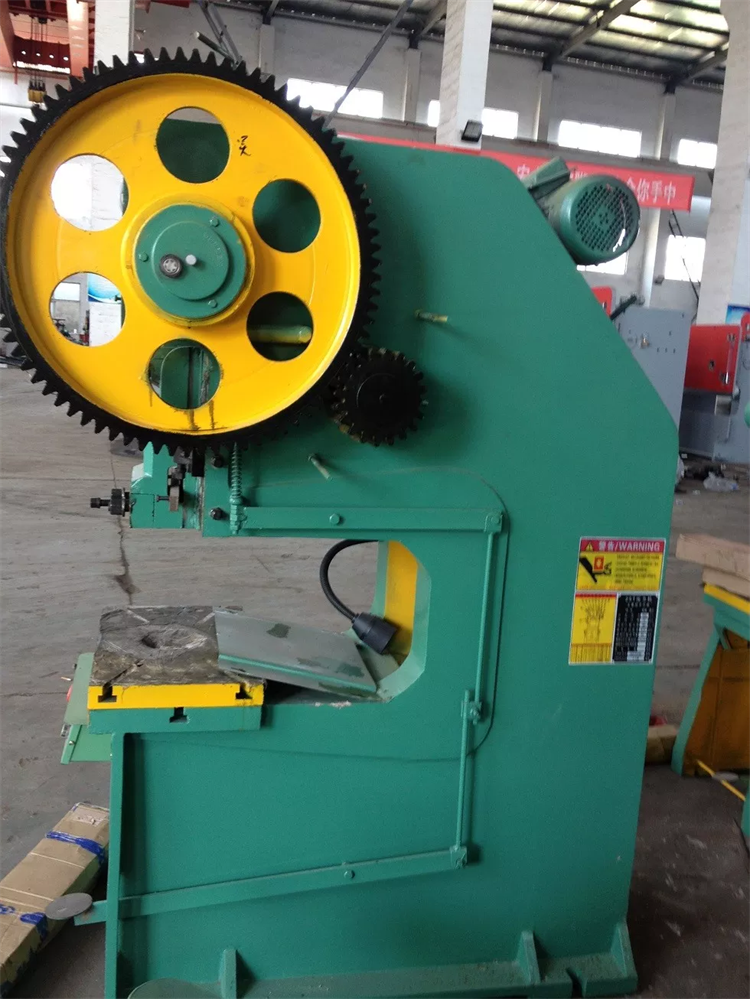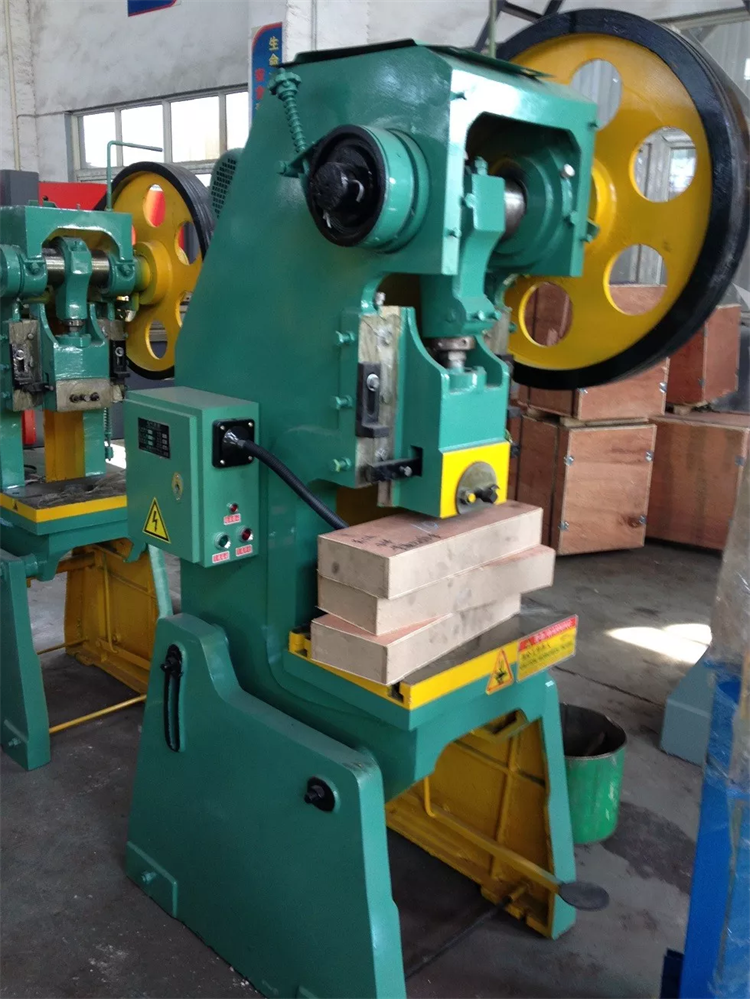 1.The Press adopts the low inertia combined dry pneumatic friction clutch and brake from OMPI, Italy, Smoother press performance, easier maintenance, to ensure reliable safety and flexible action,Iow noise, long service life.
2. Driving gear is installed into the frame and gear is immersed in oil reservoir. Customer could choose Electromagnetic governor. which is stepless speed regulation within a certain range and enlarge the area of craf.
3. The press adopts hexahedral rectangle lengthen gib, which has high guiding precision and steady precision.
Sähköjärjestelmä ja turvalukko:
1.Electrical components are imported or from Sino-foreign joint Venture,in accordance with international standards,reliable safety,long life,good anti-interference ability,a radiation unit is fitted in electrical cabinet.
2. Protective fence and the safety interlock to ensure the operation safety. Have a movable single-hand pedal switch,easy to operate.
3. The machine by the European Union CE certification and ISO quality system certification.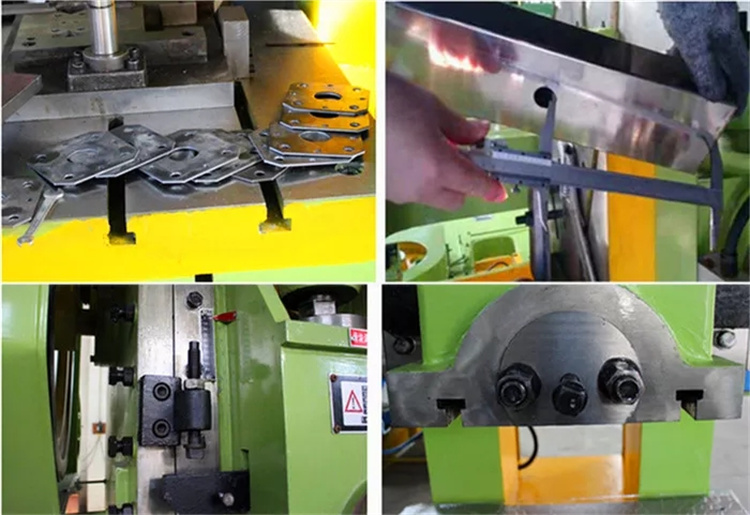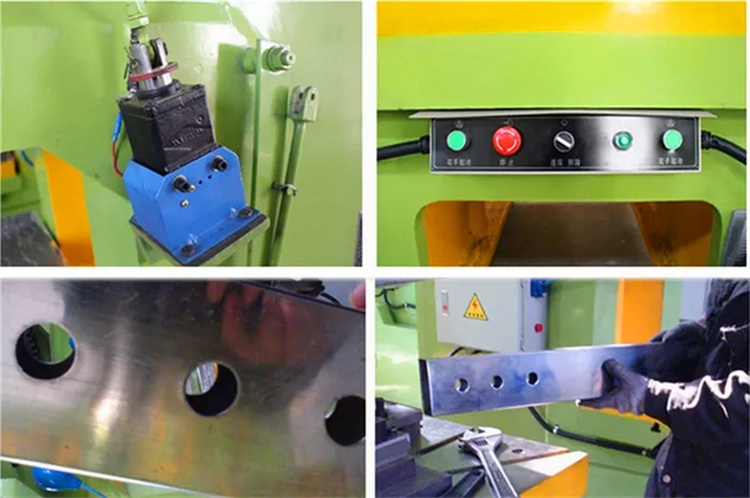 Tekninen parametri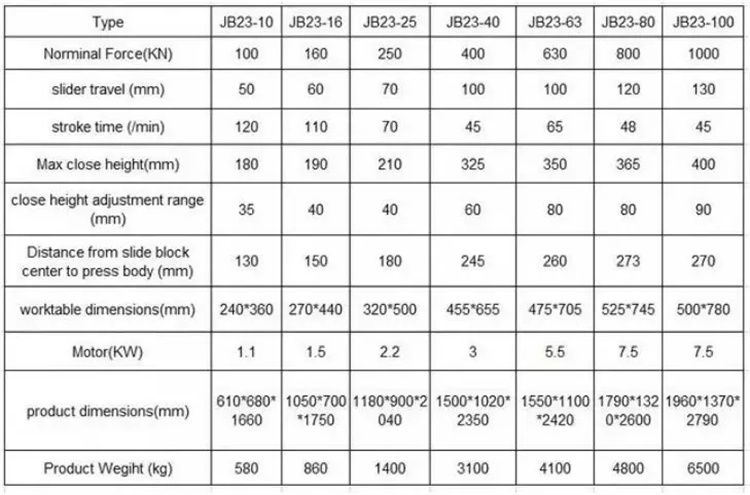 Pääominaisuus
1, Valimorakenteella paremman tärinänkestävyyden saavuttamiseksi.
2, Ota vaakasuoraan sijoitettu kampiakseli, ulkoinen vaihde on avoin ja helppo huoltaa.
3, Casting box -rakenteen liukusäätimen hyvä jäykkyys
4, Built-in block collapsed overload protection device, the structure is simple, if slider after
overload, fuse collapsed destroyed to protect the machine and mold from damage
5, neljä pitkänomaista kolmion muotoista kiskoa, helppo säätää.
6, Adopts hands and foot switch operation buttons design, it's easy to activate continuous,
single and adjustment practices.
7, Compatible with the corresponding punch automatic feeding system, which having a feeding
error detection, pre-cut and pre-breaking device, low cost and high efficiency.
Detailed image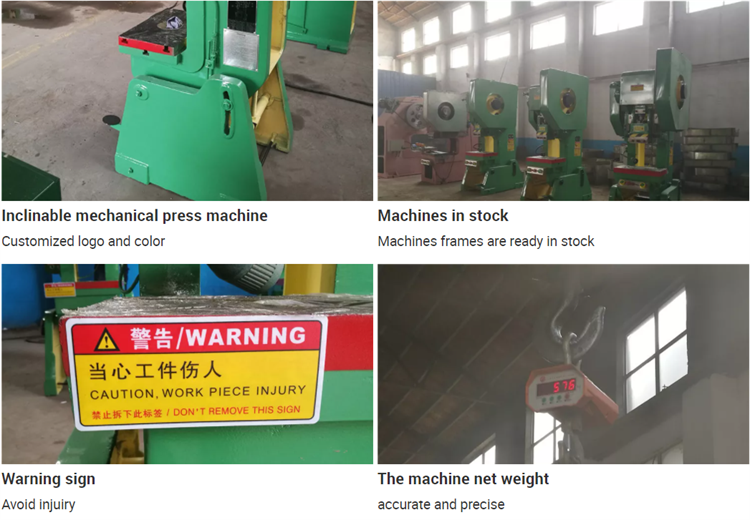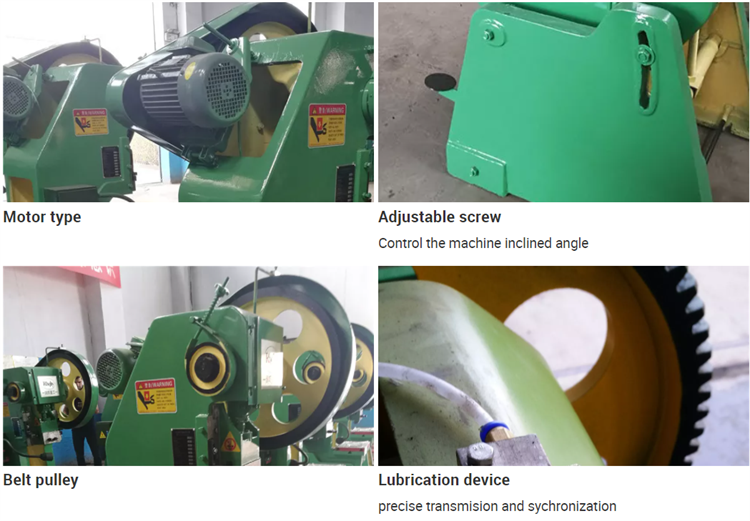 FAQ
1. Q: Are you a manufacturer or trading company?
A: We are professional manufacturer of punch press machine, press brake and shearing machine.
2. Q: How about your manufactory in China?
A: RAYMAX located in Ma'anShan City,AnHui province who is the leading area in China and also in the worldwide as the center of the metal plate solution machines,We have worked about 12 years in this area and totally have about 250 staffs.Rich experience in this field with professional technical supporting and oriented service.
3. Q: How to choose the model of punch press machine?
A: Pls inform us following details:- The thickness of your sheet?- The diameter of your products?- The material of your sheet?- Workpiece drawing or samples if possible.
4. Q: How about your machine quality?
A: RAYMAX is a mature brand in China. Through our over ten years research in technology, our design including structure and detailed sercurity and precision has enhanced greatly, and can match all the CE standard or more strict standard. Our machines distribute worldwide to about 50 countries where there are metal plate industry. And where there are our machines, there are good reputation and terminal user satisfaction.