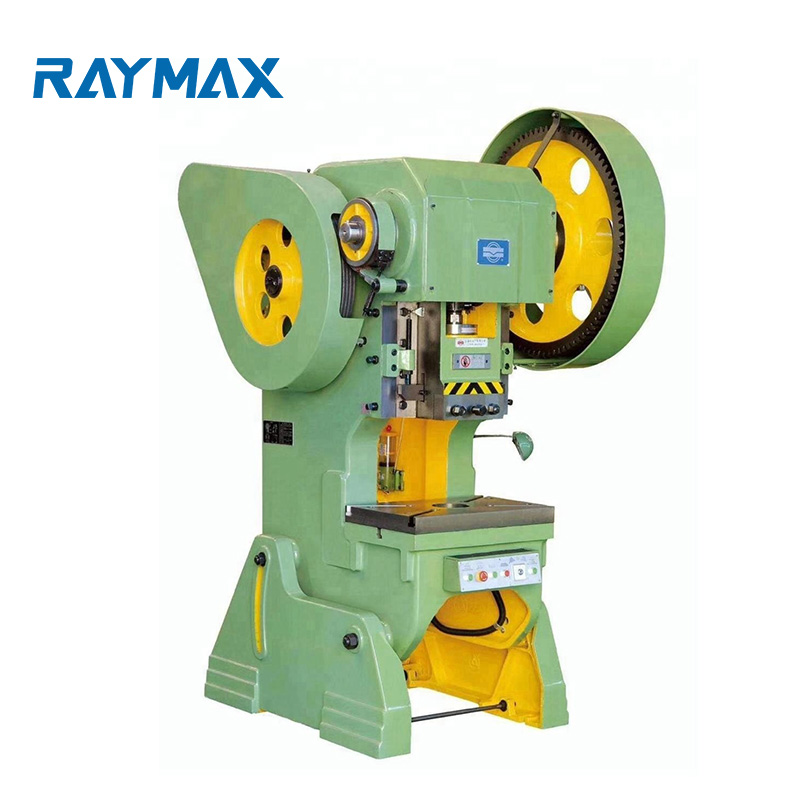 Punching machine is a stamping press, stamping production is mainly for the plate. Through the mold, can make blanking, punching, molding, drawing, dressing, fine punching, shaping, riveting and extrusion parts, etc., widely used in various fields.Such as our switch socket, cup, cupboard, dish, computer case, even missile aircraft have a lot of accessories can be produced by punching machine through the mold.
JH21 Pneumatic Power Press / Punching Machine / Open high performance press
JH21 adopts hydraulic overload protection device, while JF21 adopts steel safety device to prevent damage to the machine tools by using overload.
The circuit is controlled by PLC,and the air circuit by safety double value,which is sensitive,safe and reliable,with single, inching,continuous pperation specifications,in line with the safety standard of punch.
The sliding block adopts ppneumatic balance device to improve the smoothness and precision of the machine.
The machine adopts automatic thick oil lubrication with fixed time,fixed point and fixed quantity,which is sufficient,uniform and reliable.
Optional automatic feeding device,photoelectric protection device,die cushion,etc.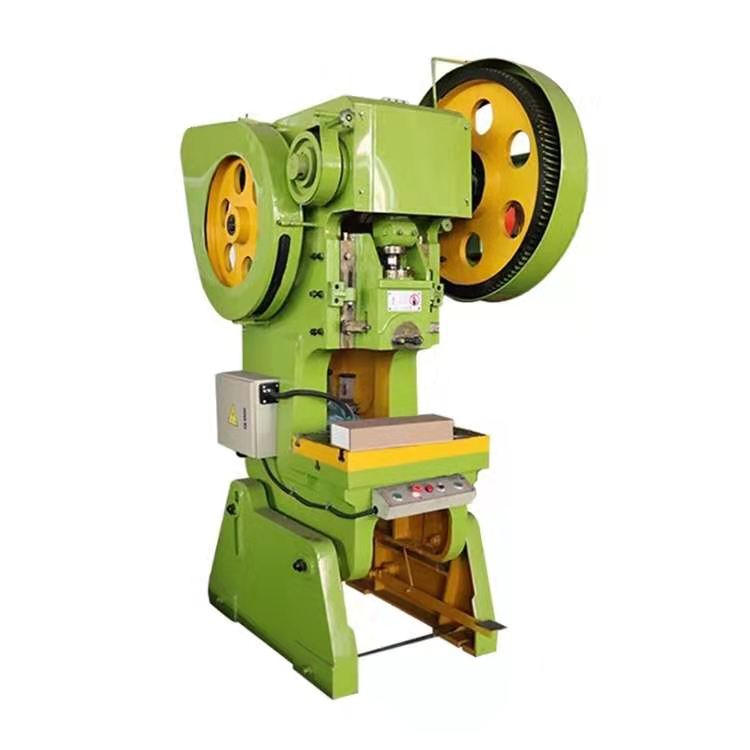 Tuotteen ominaisuudet
1. Use steel plate welding fuselage,to the internal stress treatment,steel degree is good.
2. Crankshaft longitudinal structure,compact structure,beautiful appearance.
3. Rectangular hexahedron lengthening guide rail,high rail,high guiiding accuracy.
4. Combined pneumatic friction clutch/brake,combined smooth,low noise.
5. The press is for cutting, punching, blanking, bending and light stretching work.
6. C-Type Steel-welded frame, high rigidity and less deformation Compact,wide body frame eliminating vibration for improved ide life and machine.
7. Rigid construction guarantees exact die mating,Six-side long rectangle guides of the slide with high moving precision and high accuracy, extending the service life of the die.
8. Highly advanced, rigidly supported gears, operate in oil bath without any noise saves space, reduces, shaft deflection,
increases gear life.
9. High accuracy, high efficiency, simple and convenient operation, good performance, favorable price and best service.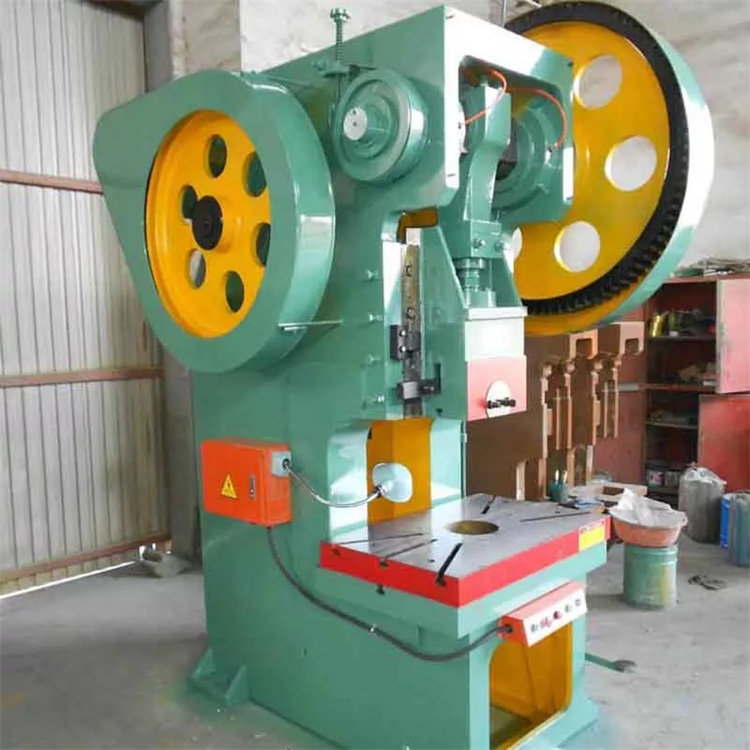 Erittely
| | | | | | | | | |
| --- | --- | --- | --- | --- | --- | --- | --- | --- |
| | Yksikkö | JH21-25 | JH21-60 | JH21-110 | JH21-160 | JH21-200 | JH21-250 | JH21-400 |
| Kapasiteetti | Ton | 25 | 60 | 110 | 160 | 200 | 250 | 400 |
| Aivohalvaus | mm | 80 | 140 | 180 | 200 | 250 | 250 | 280 |
| Die Hight | mm | 250 | 300 | 350 | 400 | 450 | 500 | 530 |
| Liukun säätö | mm | 50 | 70 | 90 | 100 | 110 | 120 | 120 |
| kurkun syvyys | mm | 210 | 270 | 350 | 390 | 430 | 450 | 490 |
| Ravistusreikä | mm | 150 | 150 | 160 | 180 | 200 | 200 | 200 |
| Painaa painoa | Ton | 2.7 | 5.3 | 10.5 | 12.8 | 20.5 | 23.9 | 33 |
FAQ