J21 J23 Machanical Punching Machine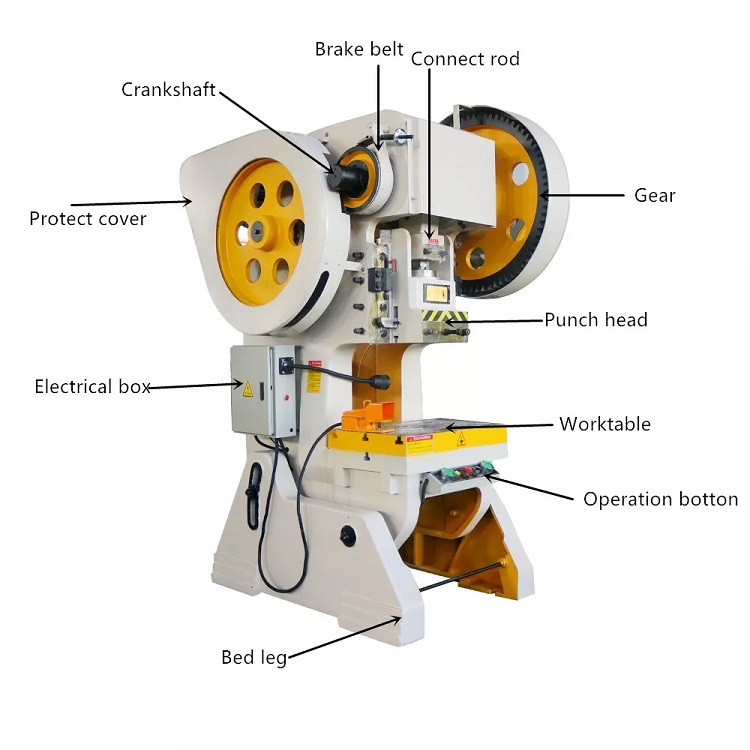 Tuotteen kuvaus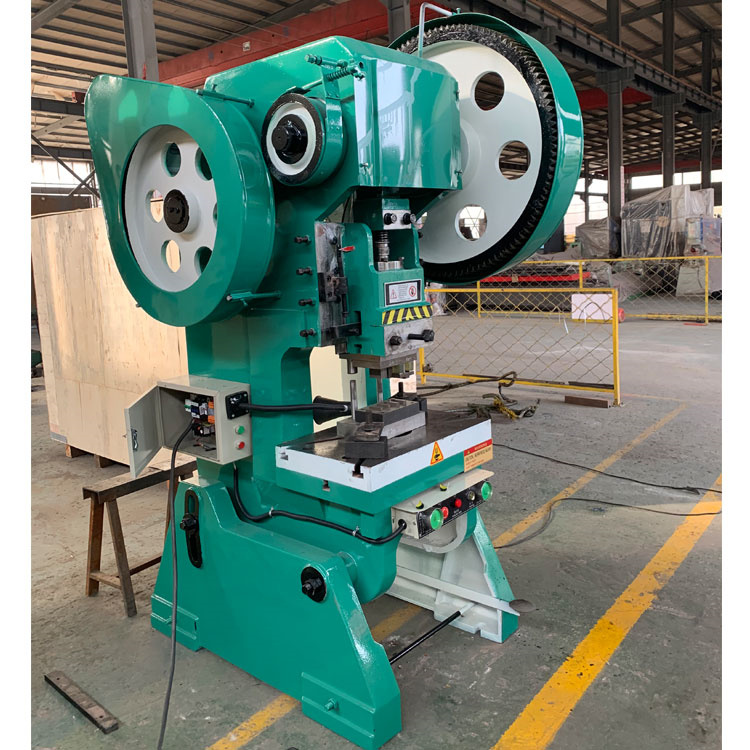 1. C- frame provides maximum rigidity and minimum deflection for accurate parts and long tool life.
2. Steel-welded frame, high rigidity and less deformation Compact.
3. Thick plates and large columns provide you with the stable platform you need for your demanding application.
4. High accuracy, high efficiency, simple and convenient operation, good performance.
5. Wide body frame eliminating vibration for improved ide life and machine,which means economical and practical.
6. Operation space is wide, and the movable bolster could be moved out of frame to set the die. The structure is simple and the appliance is also beautiful.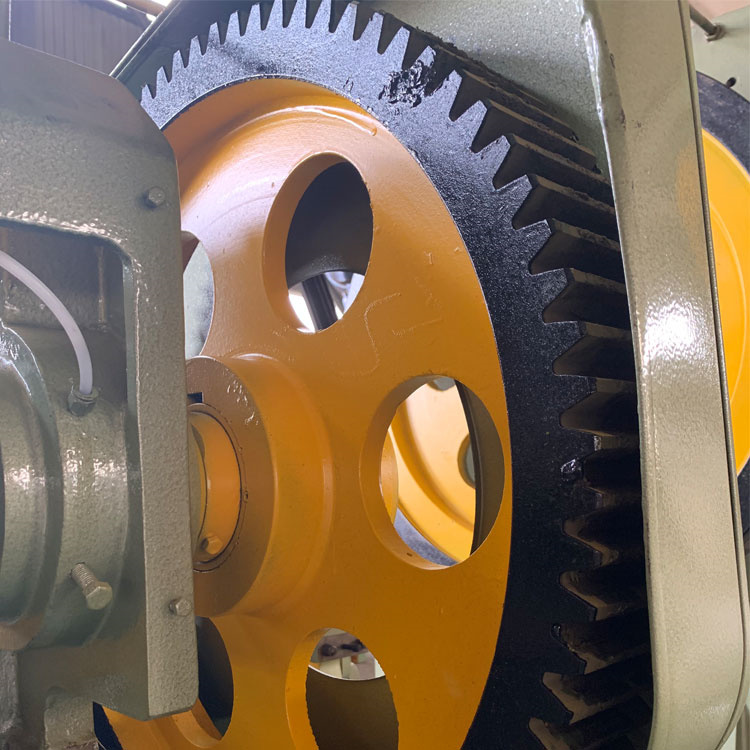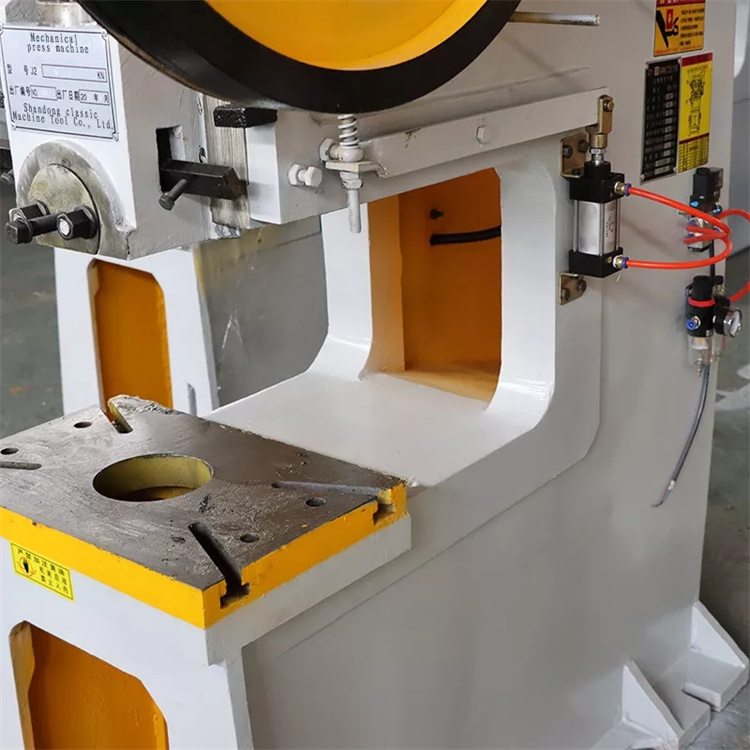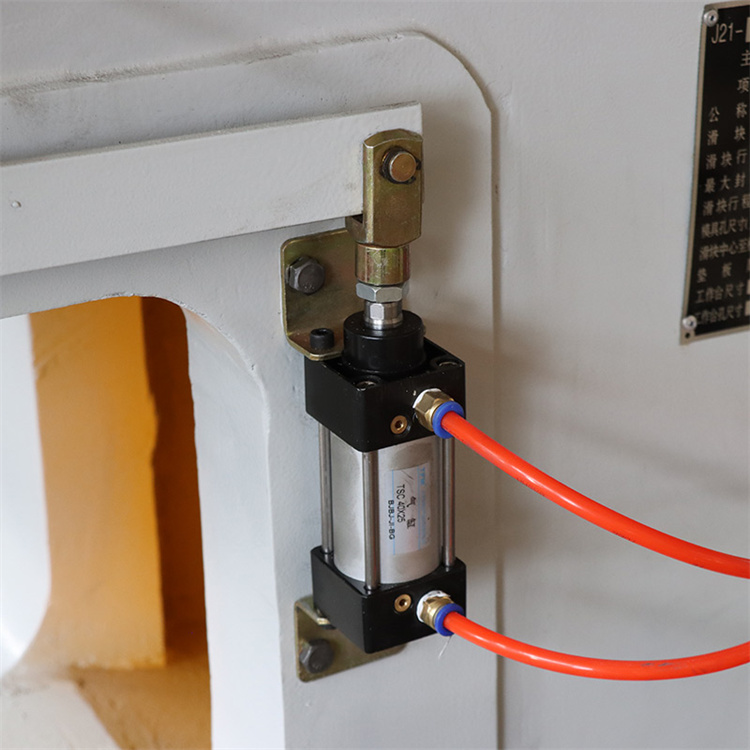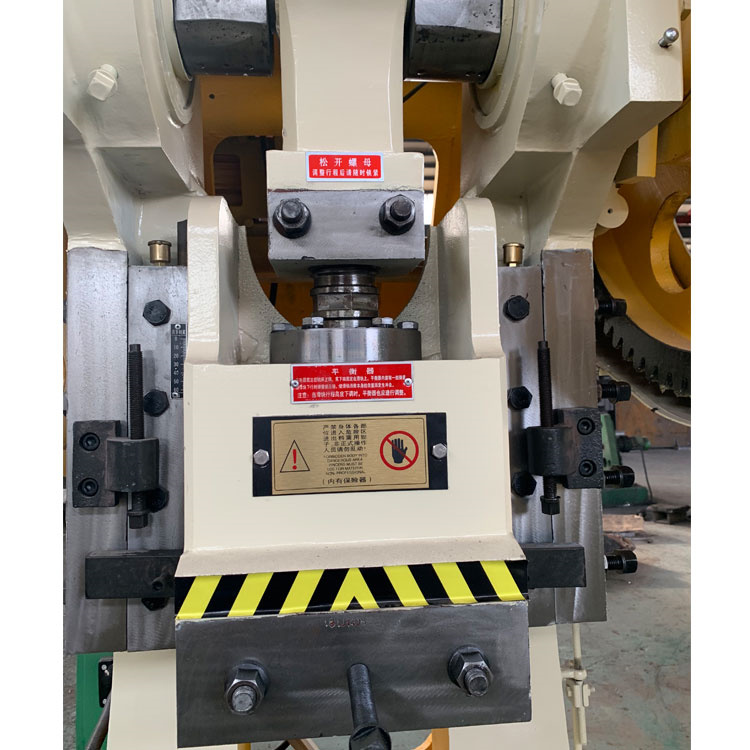 Tuoteparametrit
Slide strokes (Times/min)

 Distance between slider center and machine

Front and back

Left and right
Performances & Characteristics
1. Steel welded fuselage with higher strength and stiffness;
2. C-typed fuselage convenient for die installation and large material processing;
3. Cross crankshaft which is convenient for maintenance;
4. Rigid rotating key clutch with simple structure;
5. Pressing type of safety device to protect the whole machine from being damaged due to overloading;
6. Belt brake for easier adjustment;
7. Bigger throat depth especially suitable for cold processing of large plates;
8. Fuselage with higher strength and stiffness, economic and durable
Our factory